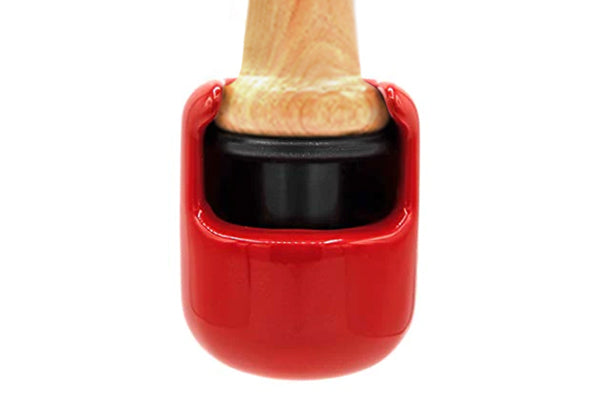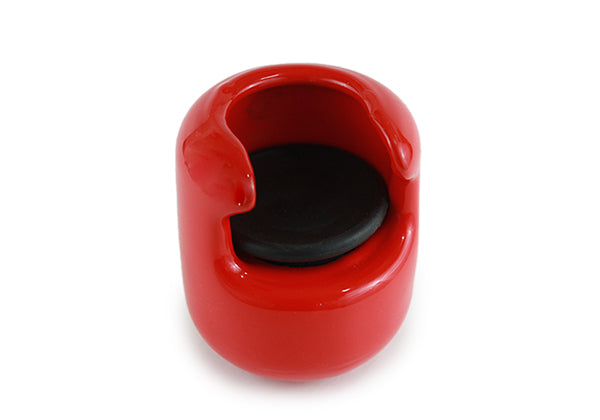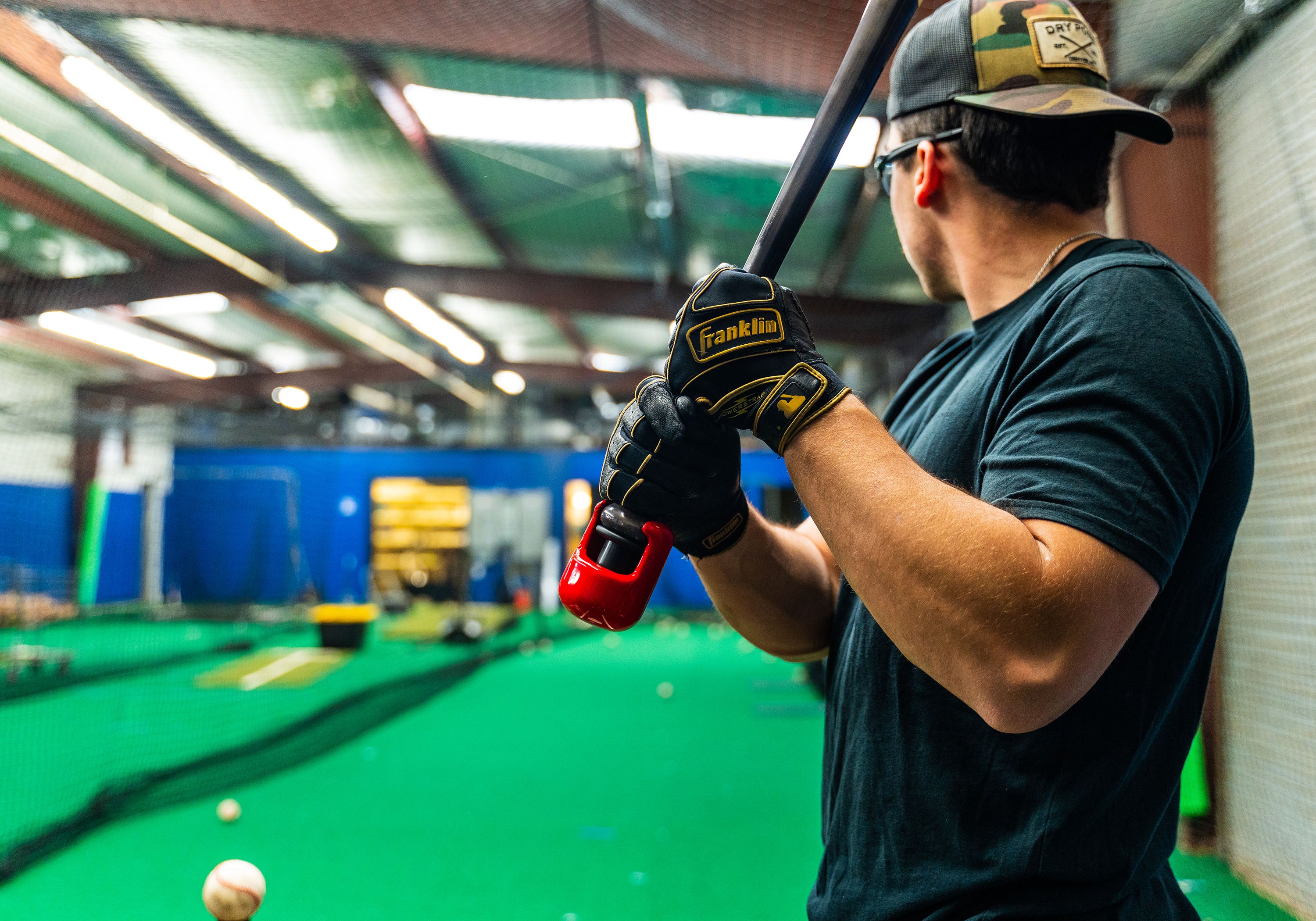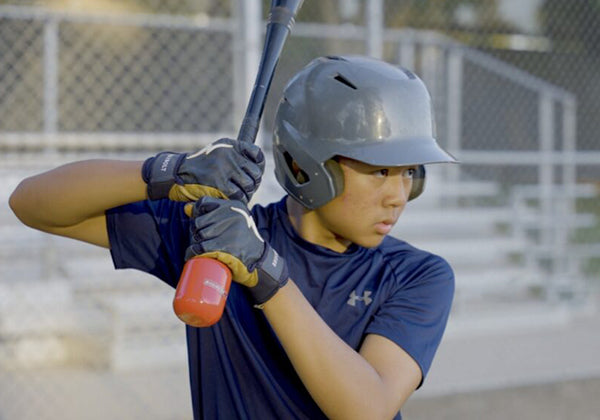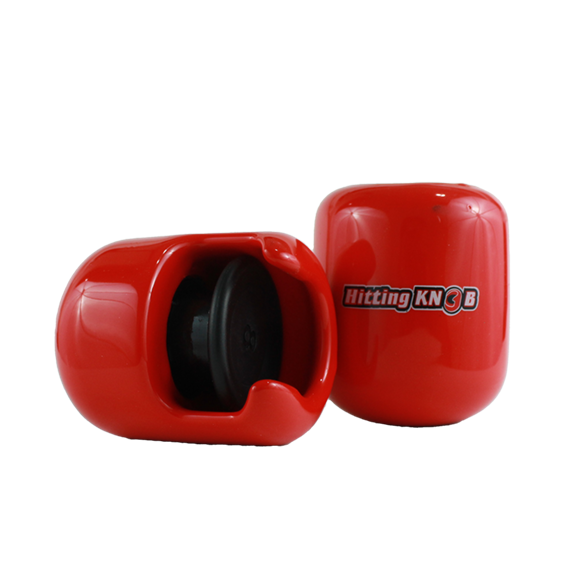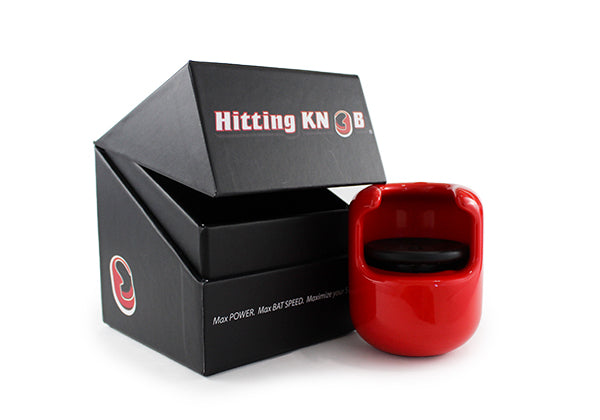 30-Day Money Back Guarantee, 1-Year Warranty
The Hitting Knob is compatible with:
Wood Bats
Metal (Non-Wood) Bats
Youth Players all the way up to 18+
Whether you're a coach, parent, or
player at any level of the game, the Hitting Knob can help you maximize your swing & improve your swing mechanics!
The Hitting Knob is the most revolutionary hitting aid on the market today. If you're looking to quickly & efficiently improve your swing power and mechanics, look no further.
Simply slide the bat into The Hitting Knob, Push the bat down until it *clicks* and immediately improve your swing!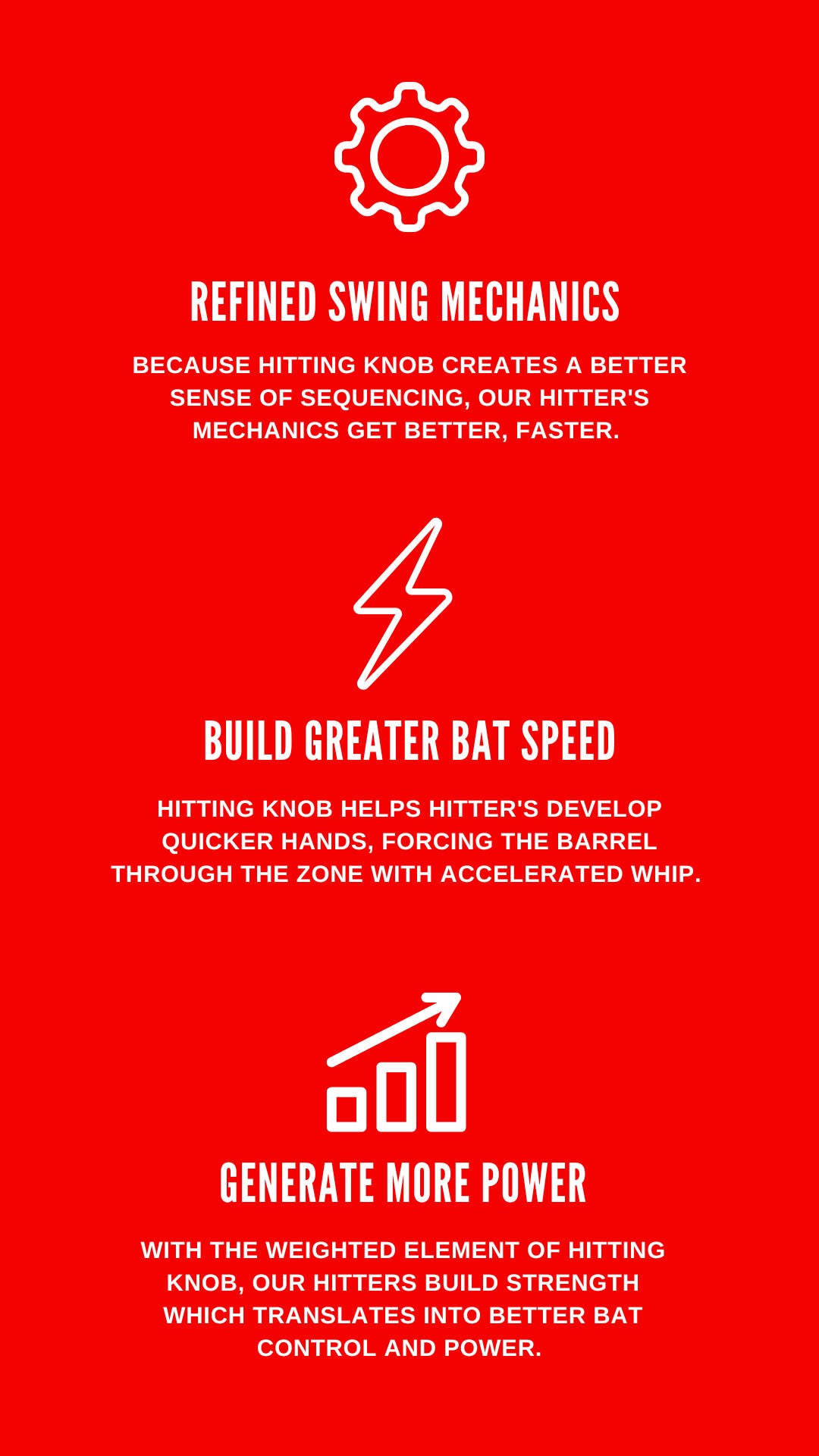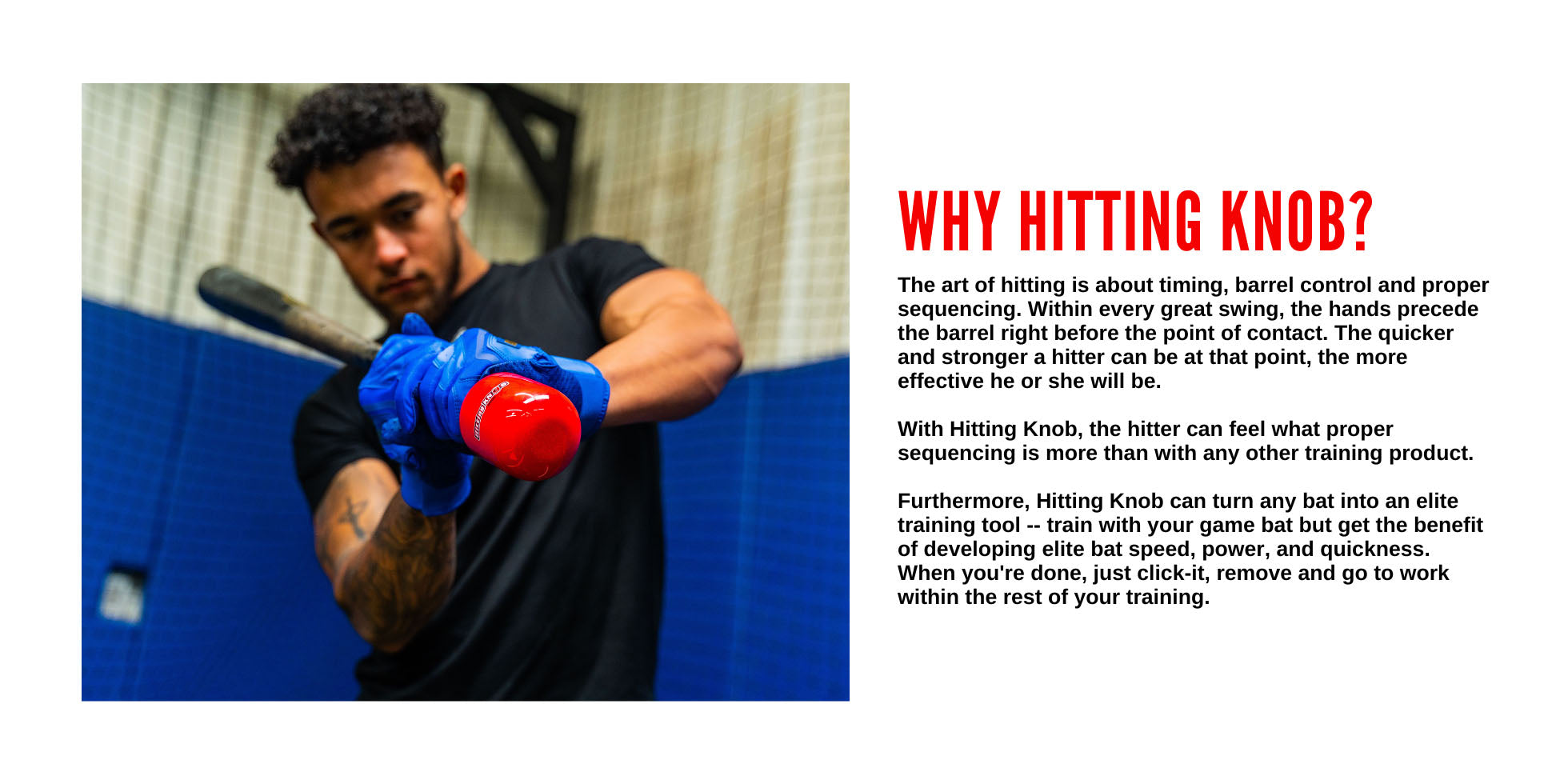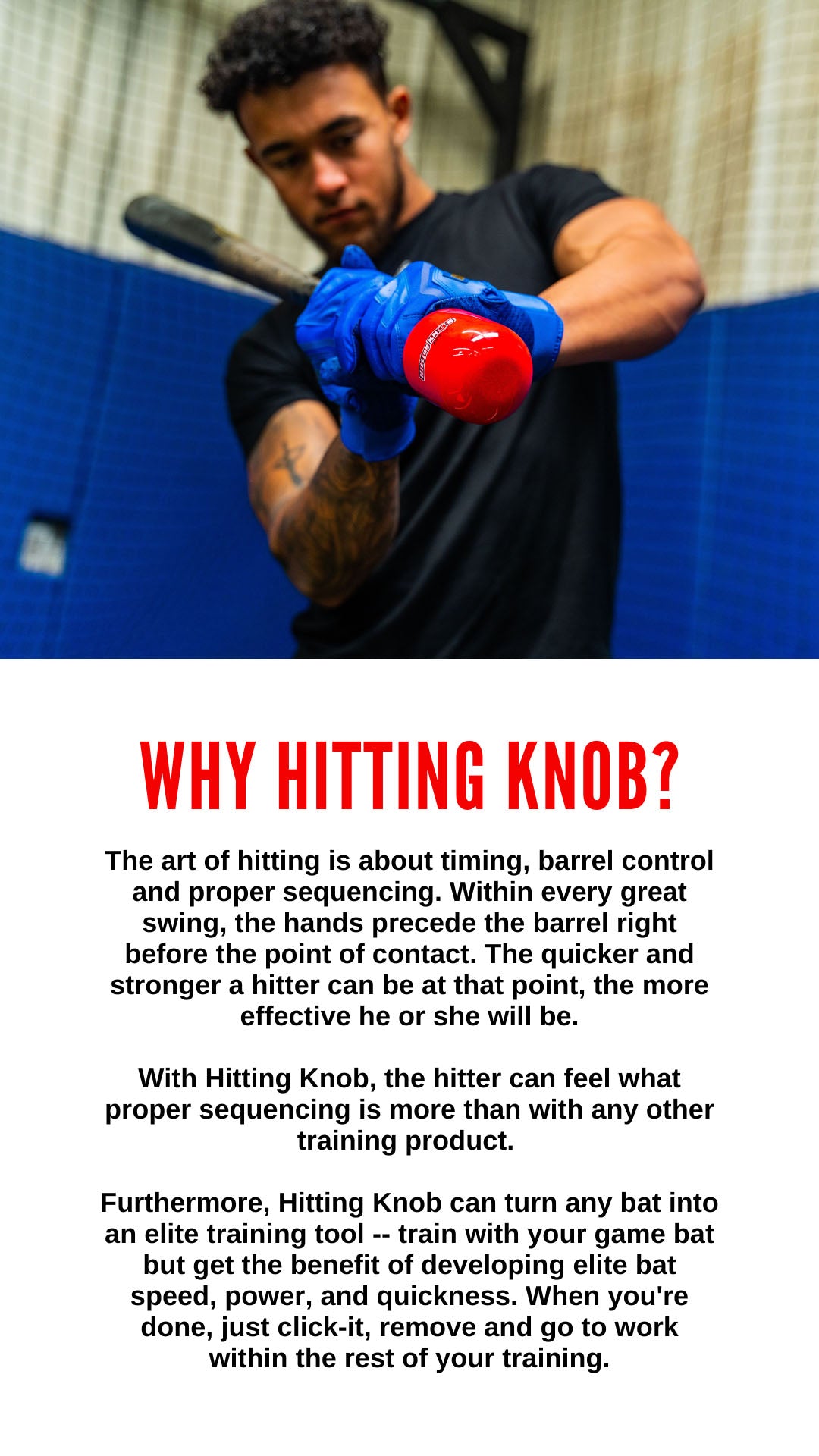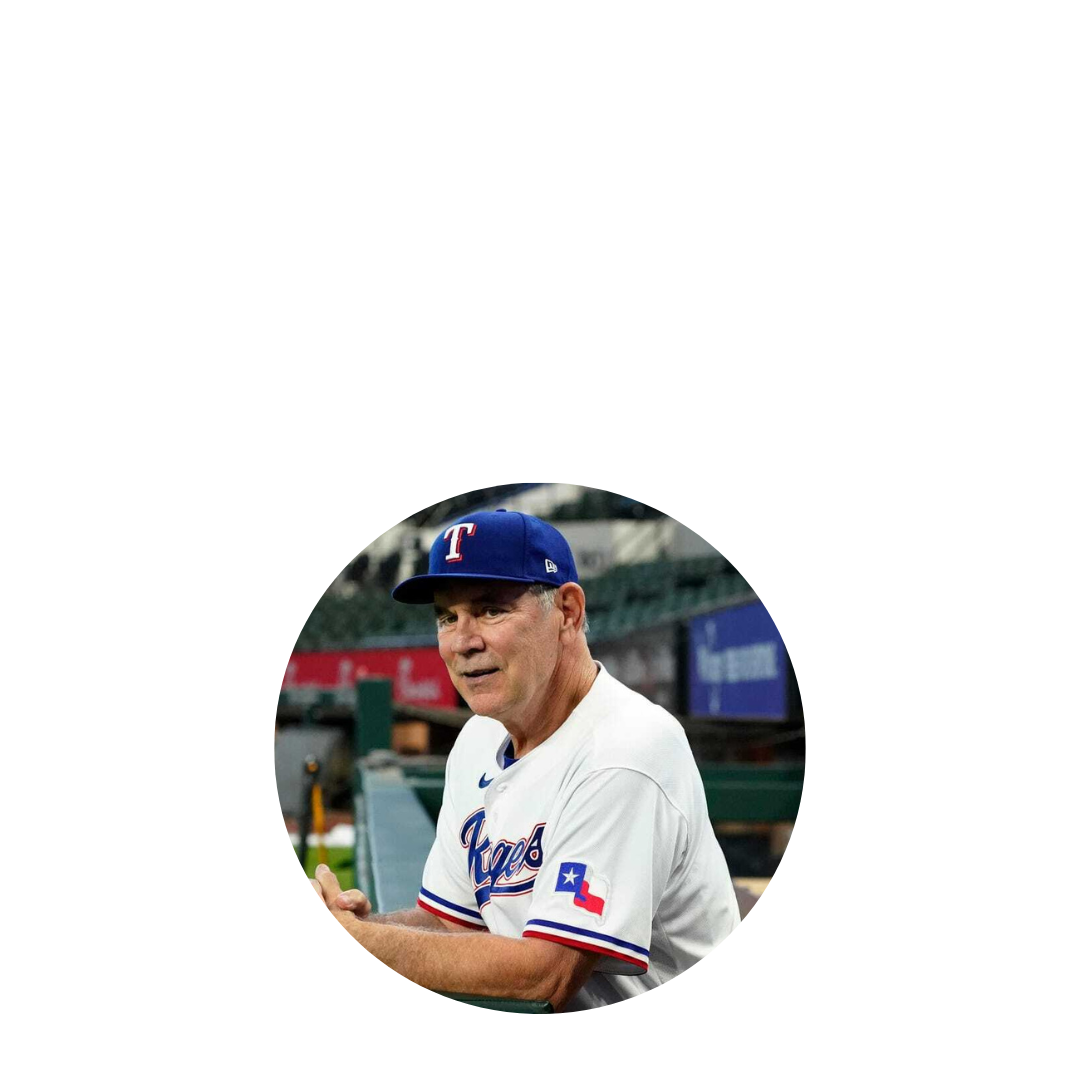 Bruce Bochy
"The Hitting Knob is a great tool to help develop and enhance a player's swing. I encourage players of all levels to give the Hitting Knob a
try."
Manager | Texas Rangers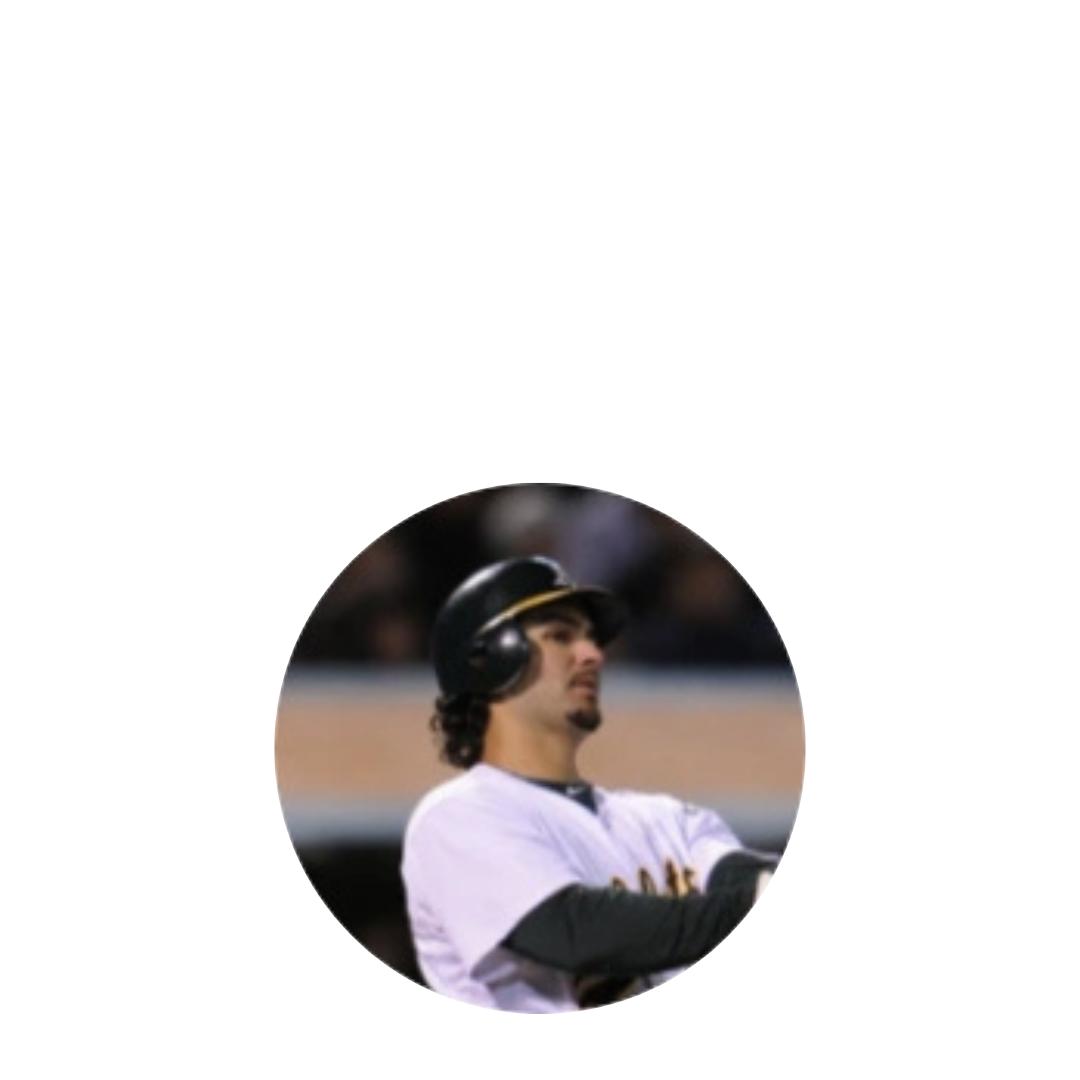 Eric Chavez
"I've been around the game of baseball my entire life and I've never
come across a tool that is so easy to use and highly effective in developing sound hitting mechanics. I wish I was able to use the Hitting Knob in my MLB days. There's truly nothing like it and I recommend players of all levels give it a try."
Hitting Coach | New York Mets
Christian Vázquez
"I was introduced to the Hitting Knob during spring training and it has
become part of my everyday training routine. With the weight being on the knob of the bat, it consistently forces me to keep my hands inside the ball, which trains my swing to get on the right path early on and unload the barrel through the zone."
Catcher | Houston Astros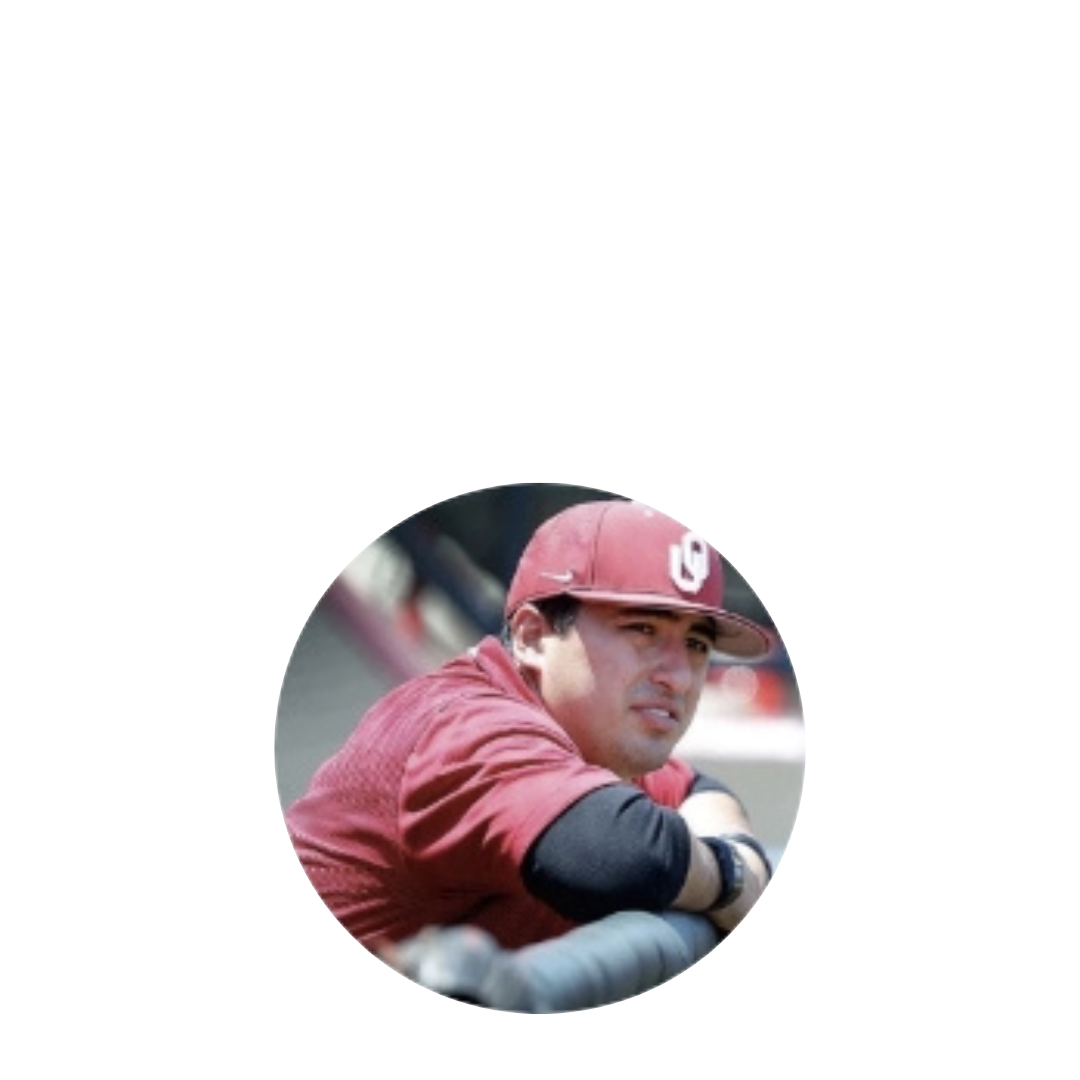 JT Gasso
"The Hitting Knob has been huge in the development of our hitters. We
regularly use the Hitting Knob to help hitters strengthen their swing and help feel the different adjustments to improve hitting mechanics. I haven't seen anything that is as easy to use and effective as the Hitting Knob!"
Hitting Coach | University of Oklahoma Softball