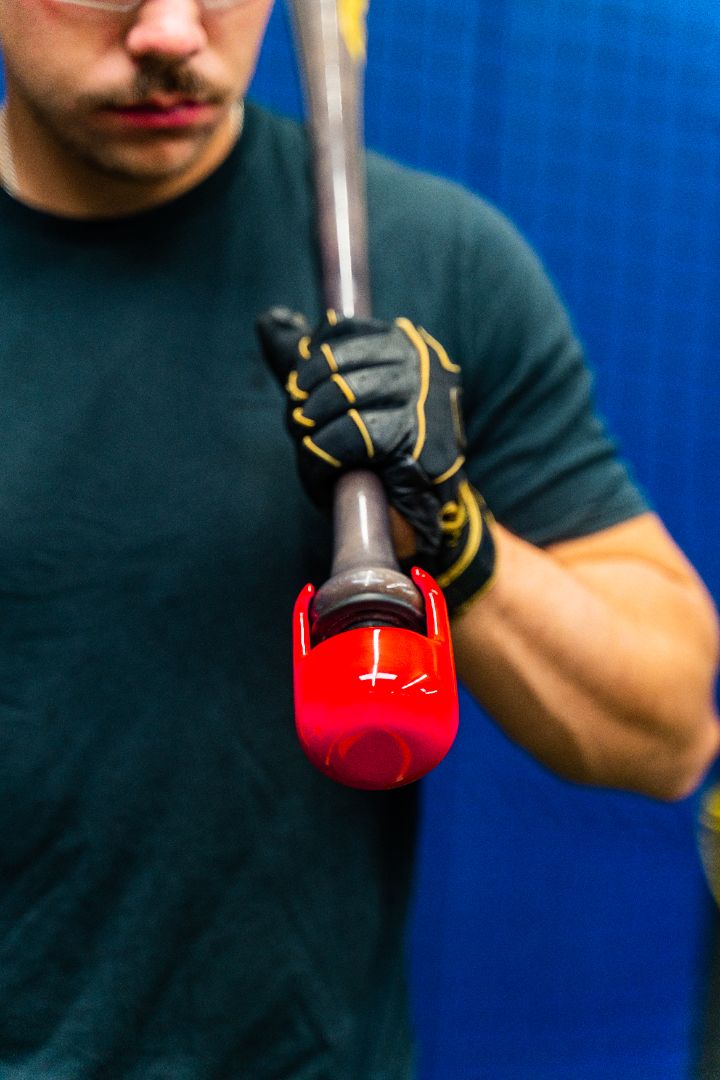 General guidelines for Baseball & Softball:
8 – 12 years old / 27 – 31inch Bat Length: 8oz Youth Hitting Knob™
13 – 17 years old / 31 – 32inch Bat Length: 12oz Hitting Knob™
18 years old & up / 33inch & up Bat Length: 18oz Hitting Knob™
Ideally, batter starts with weight that maintains proper swing form, and moves to the higher weight as strength increases while maintaining swing control.
The Hitting Knob™ was designed to be used in every aspect of offensive training: On deck circle, Tee Work, Soft Toss, Batting Cage, and Live Pitching. Training you to drive the knob of the bat to the ball, while increasing muscle strength, swing speed & power.
Yes, the Hitting Knob™ has an easy on/off mechanism and has been designed to be used on any one of your bats.   Aluminum and wood bats have different designed Hitting Knob's specific for each.  Review product packaging to ensure correct purchase.
The Hitting Knob™ is universal and is designed to be used on any aluminum bat.  
Yes, both baseball and softball.
30 day money back guarantee.
No. The Hitting Knob™ is only an offensive training aid used for on deck circle, tee work, soft toss, batting cage, and live pitching.
ONE year warranty. We will replace or repair any malfunctioning Hitting Knob™ under normal use and wear.